Famous Aries Personalities and Common Traits
Sun in Aries represents bold self-expression and a strong inner drive to go, do and be. An Aries is born to make their mark on the world and take the road less traveled. The eminent Aries personalities below have courageously walked their unique path and fearlessly lived life their own unique way.
Lady Gaga
Stefani Joanne Angelina Germanotta, better known as Lady Gaga, was born March 28, 1986. Lady Gaga is pop music's self-made (Aries) woman. Always ready to take on a new challenge (Aries,) Lady Gaga went from singer-songwriter to record producer, businesswoman, fashion designer, philanthropist, and actress. She's fearless (Aries) on stage and in life. She is who she is (Aries), a bold and daring (Aries) original.
Gloria Steinem
Gloria Steinem was born on March 25, 1934. This controversial woman was a free-lance (Aries) journalist and the most noted feminist of her time. Steinem is smart, beautiful, brave (Aries), and an original (Aries). In 1963 she went undercover, worked as a Playboy Bunny and wrote an expose, Bunny's Tale which was published in Show magazine and was made into a film in 1985. She was assigned to the war (Aries) in Vietnam as a reporter, and was later the founder (Aries) and editor of Ms. Magazine. Steinem continues to be active in and promote feminist causes. Throughout her life, she has remained true to her pioneering Aries personality.
Robert Downey Jr.
Actor, Robert Downey Jr, born April 4, 1965, was introduced to both film and drugs by his father at the age of seven. In the typical Aries man fashion, he would take both to the edge. Downey was nominated for an academy award in 1992, but by 1996 he was in prison. Aries are survivors, who are able to pick themselves up and start over again. Now many years later everyone knows Robert Downey Jr. as the "Iron (Aries) Man," a fictional superhero (Aries). Interestingly, Aries is said to govern iron and steel.
Thomas Jefferson
Thomas Jefferson was born April 13, 1743. Jefferson came to the presidency not by political ambition, but because of his pioneering leadership (Aries) and written expression of his thinking on personal freedom (Aries). However, a brief look at his personal history reveals that Jefferson's penchant for doing and having exactly what he wanted (Aries), resulted in actions that would severely challenge his words on personal freedom.
Wernher Von Braun
Wernher Von Braun, born March 23, 1012, was an Aries scientist and physicist. He was a pioneer (Aries) in rocket (Aries) technology. In 1975 he founded (Aries) the National Space Institute, an organization whose objective was to gain public support and understanding of space activities.
Maya Angelou
Maya Angelou, born April 4, 1928, was an American poet, writer, and civil rights activist (Aries). She was said to be a "renaissance (Aries) woman." Her most famous poem Still I Rise is the epidemy of the Aries spirit. Oprah Winfrey says that "Maya Angelou is not what she has done or written or spoken, it's how she did it all. She moved through the world with unshakeable calm, confidence, and a fiery, fierce grace (Aries) and abounding love."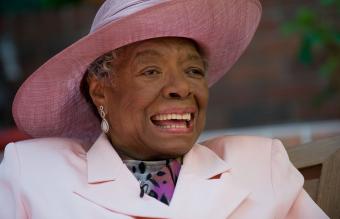 Pope Benedict XVI
Pope Benedict was born Joseph Aloisius Ratzinger on April 16, 1927. He was elected to lead (Aries) the Catholic Church in 2005. In 2013 he resigned, becoming the first (Aries) pope in centuries to step down. Of his abdication, he said: "I'm well aware of the seriousness of this act, with full freedom (Aries), I declare that I renounce the ministry of bishop of Rome." An Aries is going to do what they're going to do, regardless of tradition.
Peyton Manning
Pro football quarterback Peyton Manning, born March 24, 1976, set numerous records on his way to winning five NFL MVP awards and two Super Bowls. It's said that he was "stoked by a competitive fire (Aries) that surpassed even that of his two brothers." In March 2016, Manning announced his retirement from the NFL. "I fought a good fight (Aries) and now I finish my football race."
Leonardo da Vinci
Leonardo da Vinci, born April 15, 1452, defined Renaissance (Aries) art, but he was also an inventor, polymath (Aries), musician, and architect. He painted the Mona Lisa and The Last Supper and drew the iconic Vitruvian Man (Aries). He also pioneered (Aries) such futuristic technology as tanks, concentrated solar power, and adding machines, and spearheaded (Aries) vital breakthroughs in anatomy, civil engineering, optics, and hydrodynamics.
Eminent Aries Personalities
What do these eminent Aries personalities have in common?
They were all their own heroes who were true to themselves,
They all thrived on the challenge of going and doing what no one had ever gone or done before
They were all fully committed to what they believed in.
They were all resilient, guileless and optimistic
Failure is not an option for an Aries, it is a prerequisite for success.
The Irrepressible Aries Sun
Although not all Aries achieved eminence, the list of Aries who have achieved fame is quite long and encompasses all fields of endeavors. Exactly why those mentioned above chose the path they walked to fame is told in their life's history and their horoscope, but what each accomplished was directly related to their irrepressible Aries Sun.